As is widely reported in the Global media, the VLCS "Ever Given" was grounded during transit of the Suez Canal on Tuesday 23rd March, completely blocking the canal for the passage of other vessels. So far, all attempts to refloat the vessel have been unsuccessful and it is currently unknown how long the salvage process will take due to the difficult nature of the operation. Multiple salvage teams are in-situ or en-route to join the efforts, however some reports state that it will take several days, maybe even weeks to resolve the situation.
As the Suez Canal is the main trade artery between Europe and Asia, this will have significant impacts on what is already a challenging situation in terms of vessel delays, congestion in many ports and container shortages driving freight rates to record high levels and space on vessels at a premium. Keep in mind that in a typical week, around 70-90 container ships would transit the Suez.
Latest estimates are that there are almost 180 vessels of all types currently stalled at either end of the canal awaiting transit. It is estimated that over 300,000 TEU's are on these vessels alone. Some carriers are already starting to re-route vessels around the Cape of Good Hope to avoid the situation, however this will add a further 7-10 days to the transit time as well as higher fuel costs and will absorb a lot of capacity.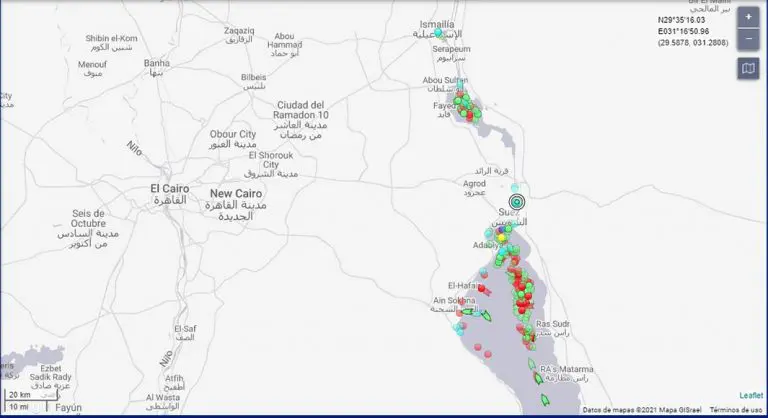 This unprecedented event will disrupt the global supply chain on many levels. The potential consequences will be:
Delays on vessels on all Asia – Mid East – Europe services transiting the Suez Canal
Vessels will be out of position for return voyages which may result in blank voyages in Asia in the coming weeks to get schedules back on track
Empty containers will be in even shorter supply as it takes longer for the laden containers on vessels to be resituated and returned
Capacity demand will be high in the coming weeks and we recommend planning and booking your shipments as early as possible to secure capacity
Some urgent cargoes may switch to airfreight putting further pressure on capacity and rates
Noatum Logistics can offer some alternative transportation solutions, which can help keeping your shipping plans under control and protected from global environmental factors.
Rail Service
We can provide FCL and LCL from China to Central Asia, Russia, Eastern Europe, Western Europe, and the Black Sea and other regions of the railway parcel train, container or LCL international rail transport agency service.
Air Freight
We have many years of experience in providing professional services for global air freight.
Sea Air
We can offer combination of Sea – Air transports.
We are closely monitoring the situation together with our carrier partners and will ensure to keep all of our customers fully informed about shipments which are directly impacted as well as general developments.
Please do not hesitate to contact your local Noatum Logistics customer service teams to obtain further information and to discuss available options we can help you with to minimise disruptions to your supply chains.
Source of featured image: Airbus Space